I absolutely have to go to sleep now, but here are some details from my night. I took pictures with the lovely girls I spent my night with but they didn't turn out very well on my phone. In fact, most of these outfit photos were painfully hard to take because I'm so tired! So so tired! It's so hard waking up at 6:30am and staying up until after 1pm in the ... morning. I have to stop letting my sister sleep over. She is too much fun. I get no sleep.
Happy birthday Mags, I hope you had a good night, darling. You totally deserve it! Thank you for the night out; I had so much fun! I wish I could do it more often, but you know how it is... and I'll see you in about a week for a week so I am sure we'll have lots of fun then! I love you so much!
Guys, I love Joe Fresh. I'm pretty sure the only reason I buy my groceries at Dominion is so I can drool over the clothes there. Studded leatherette jackets for toddlers. Can't get much cuter than that. Plus I find the greatest little finds there. Can I share some more things I love? Jewelry. Jeff let me place a jewelry order on Forever 21 a few days ago and now I'm just itching for it to come to me.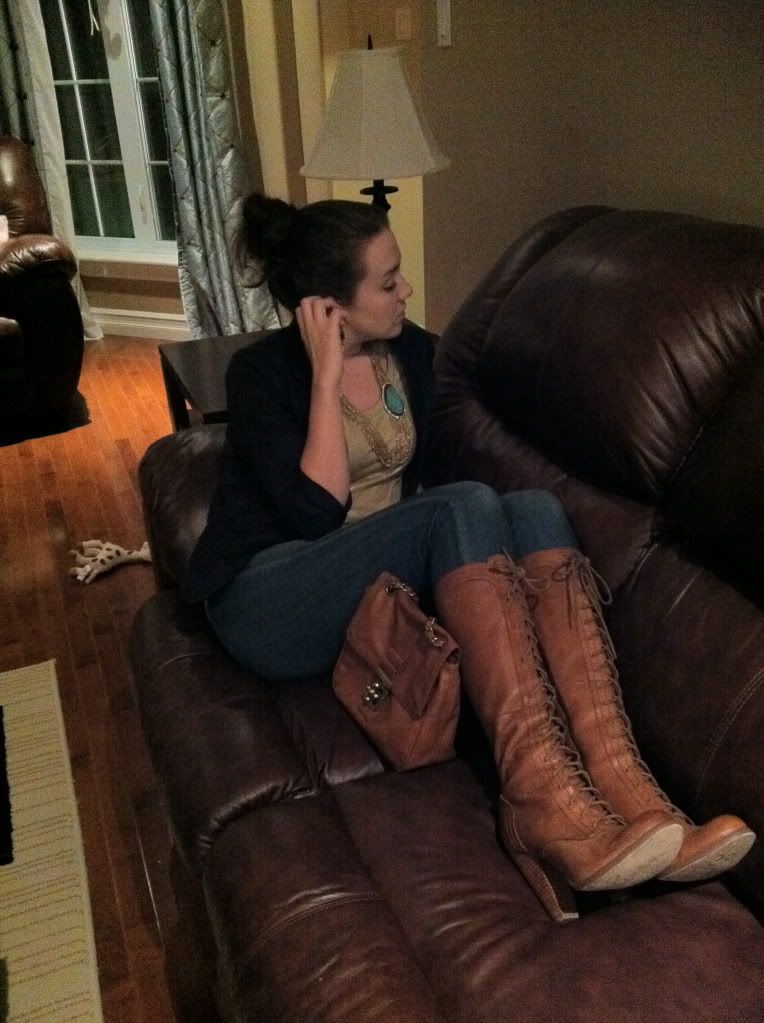 Outfit details:
Blazer - Forever 21
T-Shirt - Joe Fresh
Necklace, Bangles - Forever 21
Earrings - Bealls
Jeans - Levis
Seychelles Platinum Boots - Amazon
Purse - Forever 21
Scarf - Gifted
Have a good night guys :)
GOOD NIGHT xo,
Courtney