I have a lot to say, but it will have to wait until tomorrow. My to-do list is so long and
it's Wednesday which means I have a lot of prep work to do for my class
. (
Edit: It's Tuesday! Hooray! I've lost so much sleep I can't remember which day of the week it is! Now I can curl up and watch Criminal Minds...
) My little munchkin keeps waking up out of her sleep; another sleepless night?
Here's the outfit I wore last night out to supper. These beautiful jeggings are now upstairs in the laundry room covered in Shout because when I took them off, lo and behold, there was a long black marks on the back of my pants. No one told me! Praying it comes out...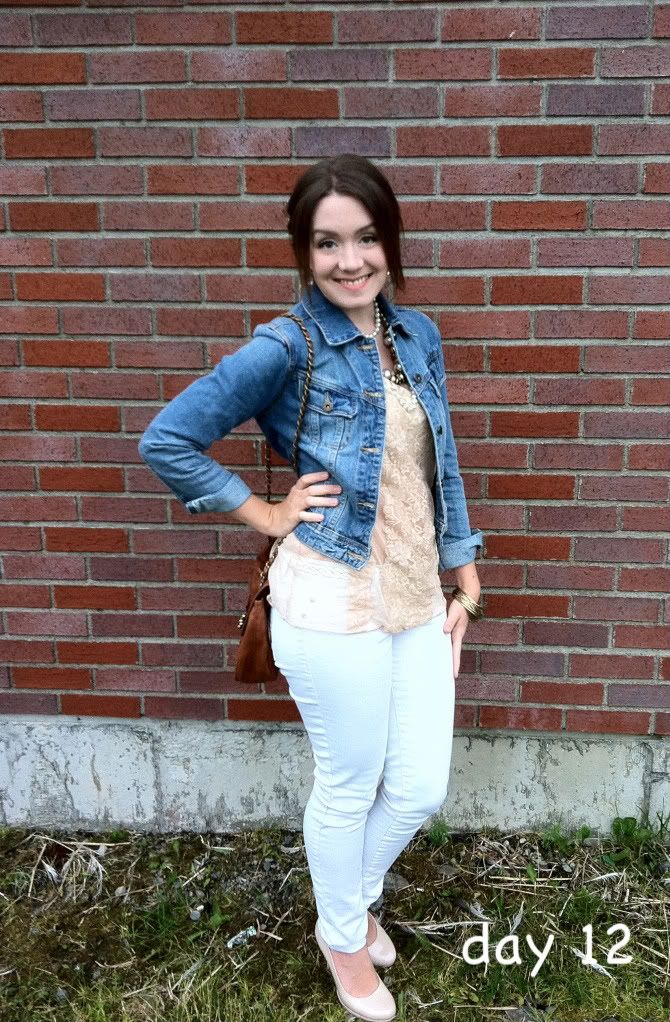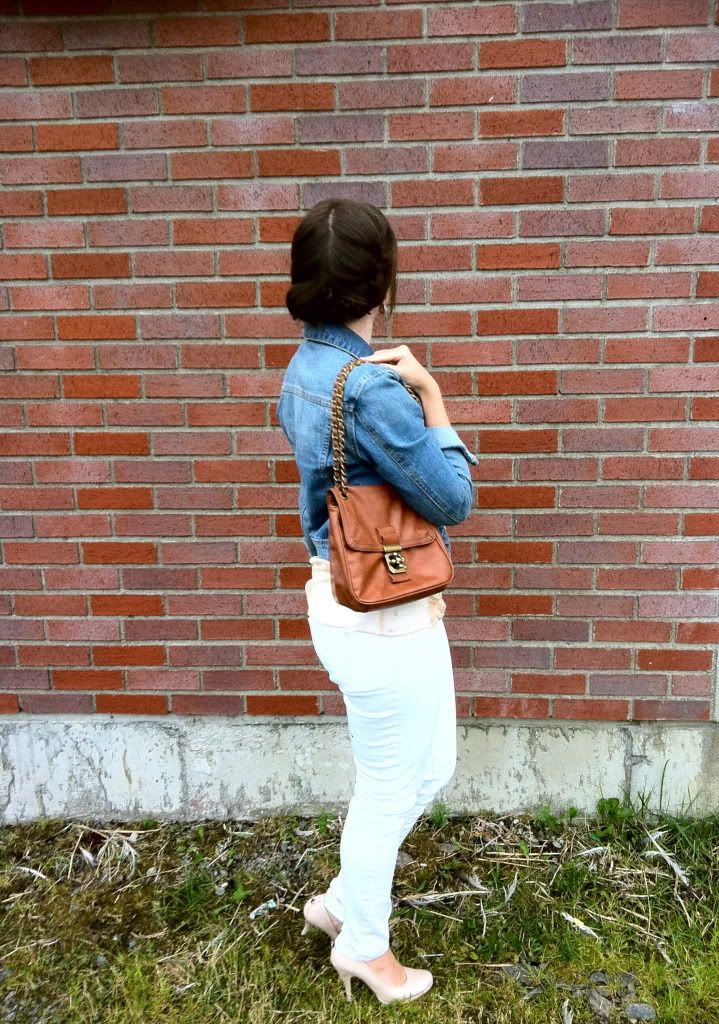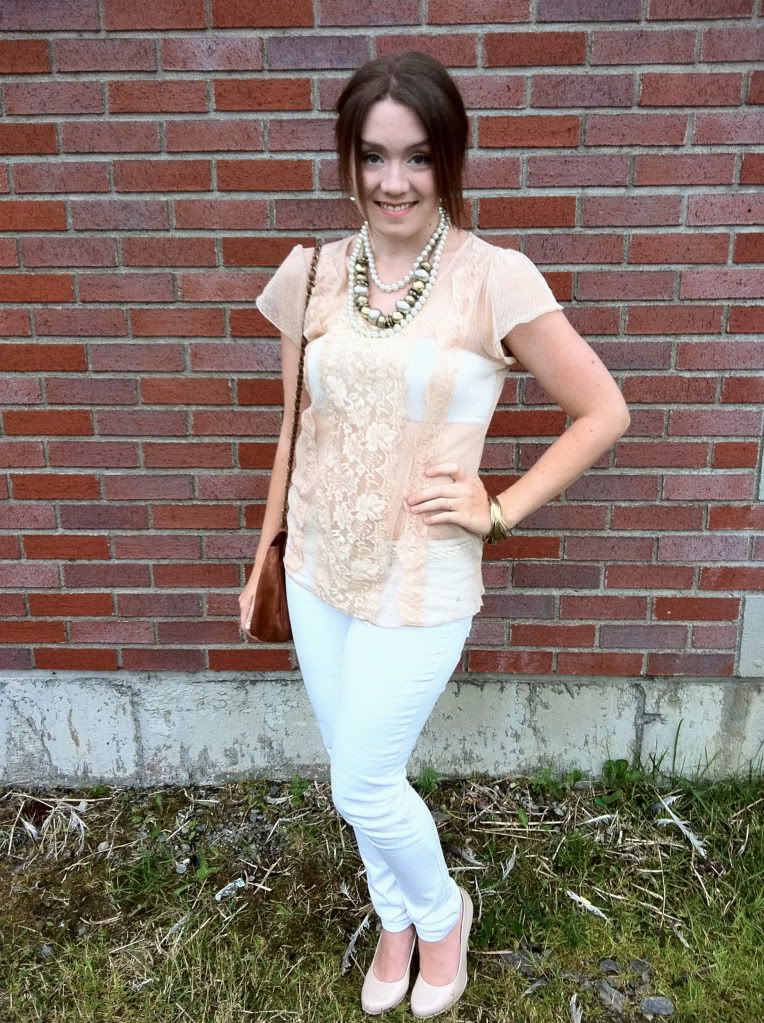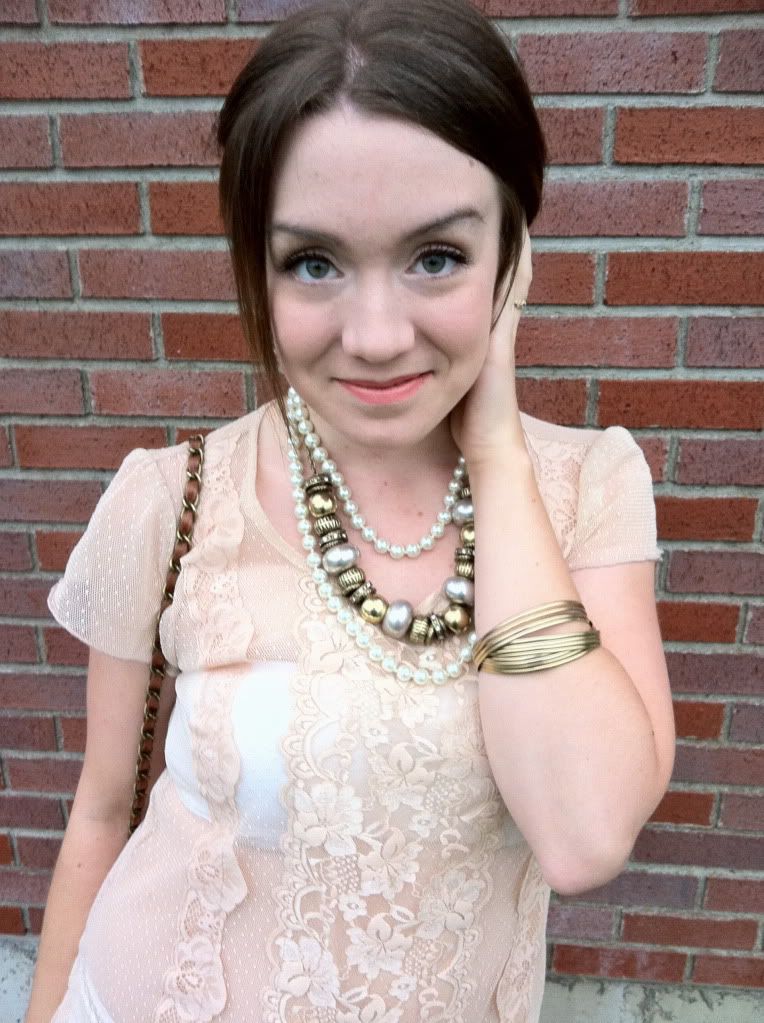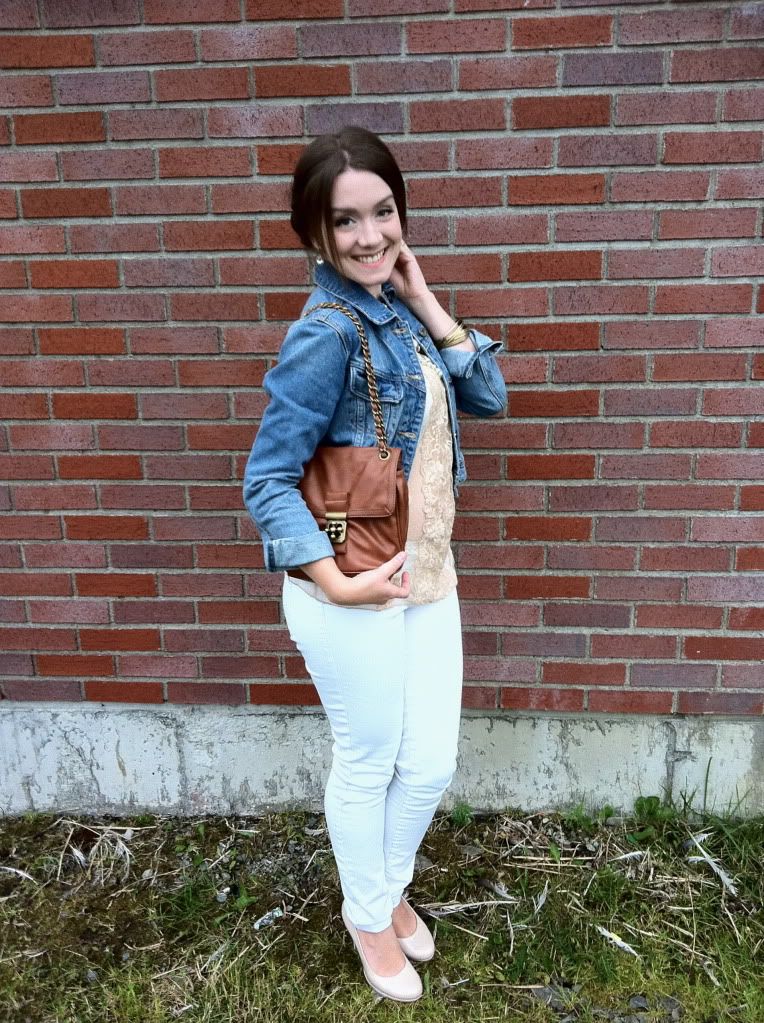 Outfit details:
Jeggings - Garage
Bandeau - American Apparel
Lace Shirt - Forever 21
Pearls, Bangles - Forever 21
Gold necklace - Smart Set
Shoes - Spring
Purse - Forever 21
Jean Jacket - Urban Planet
Earrings - Charlotte Russe
I want pink pants. Is that too much to ask?
xo,
Courtney