Taking the girlie to the dentist today! Can't believe she's that big already. It may be a nightmare. I'll let you know how it goes!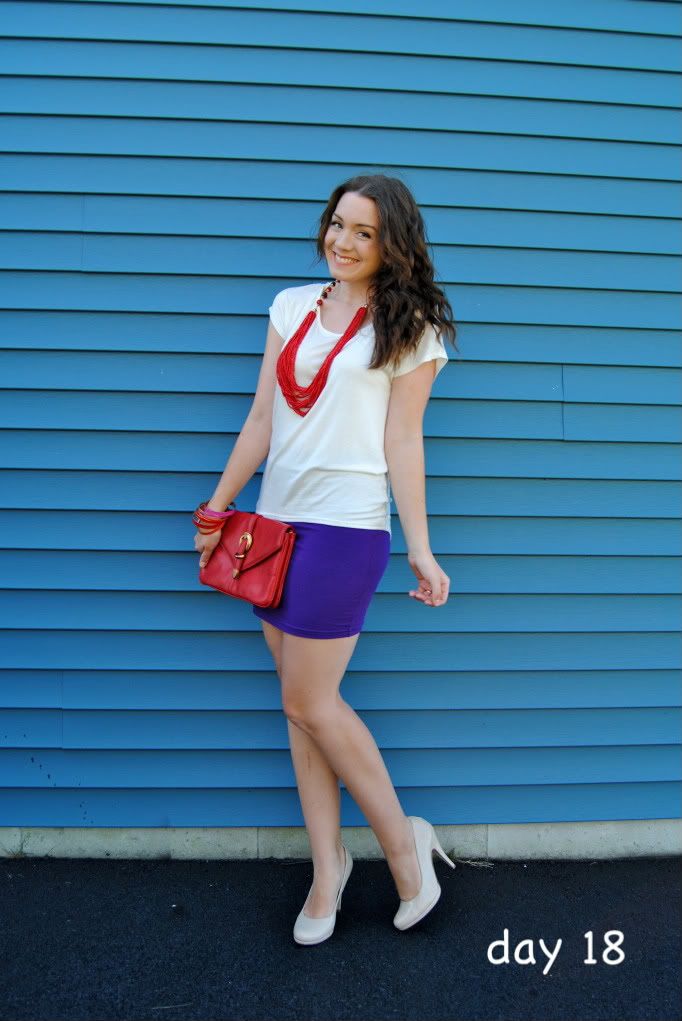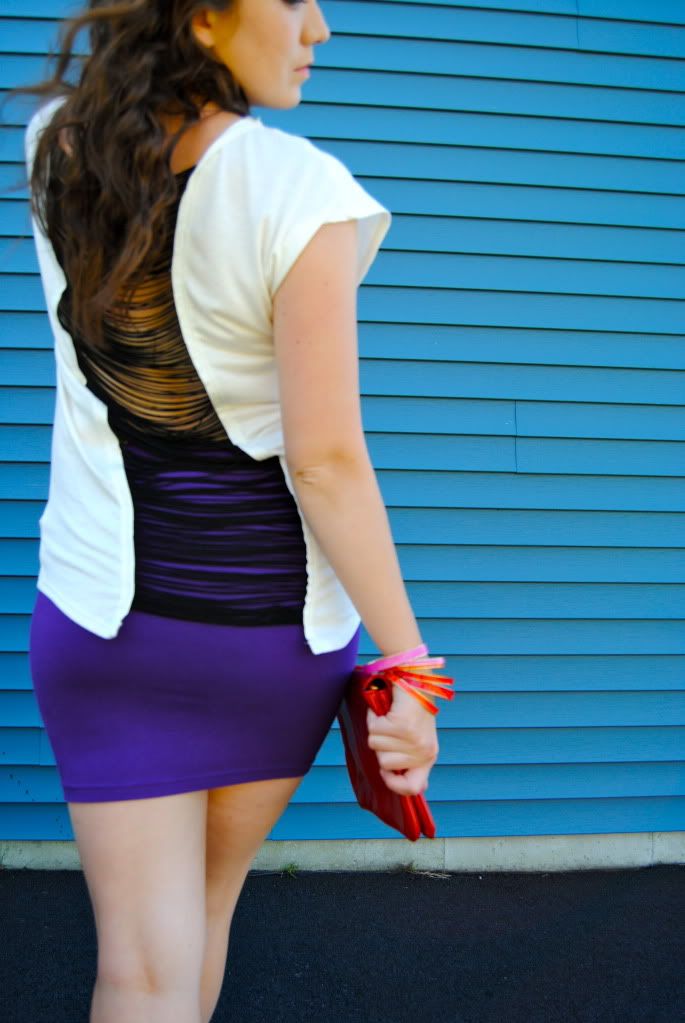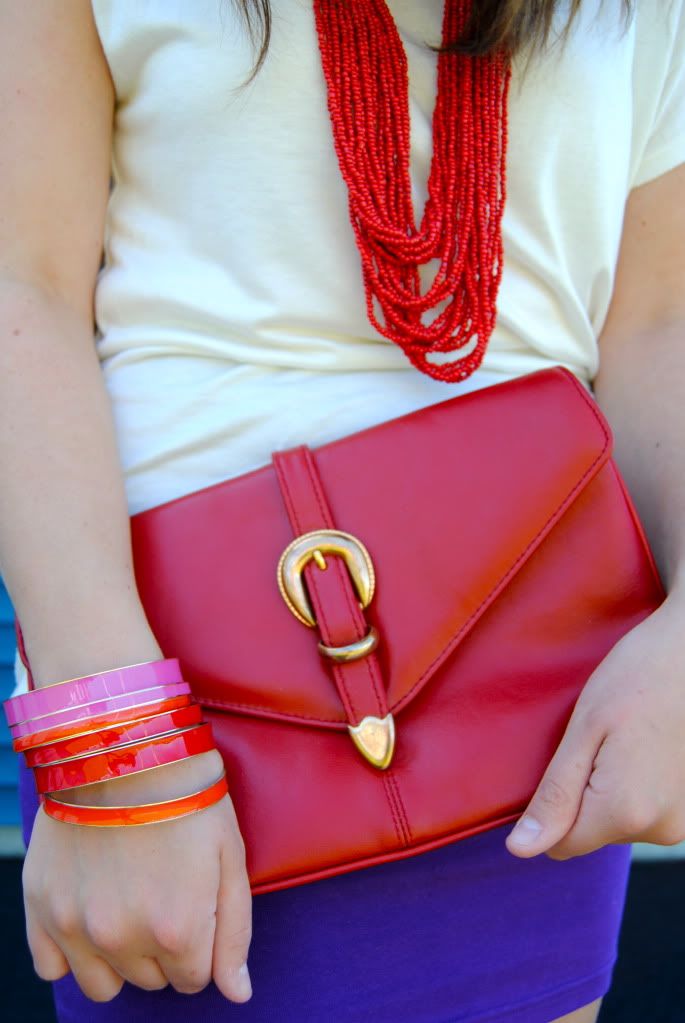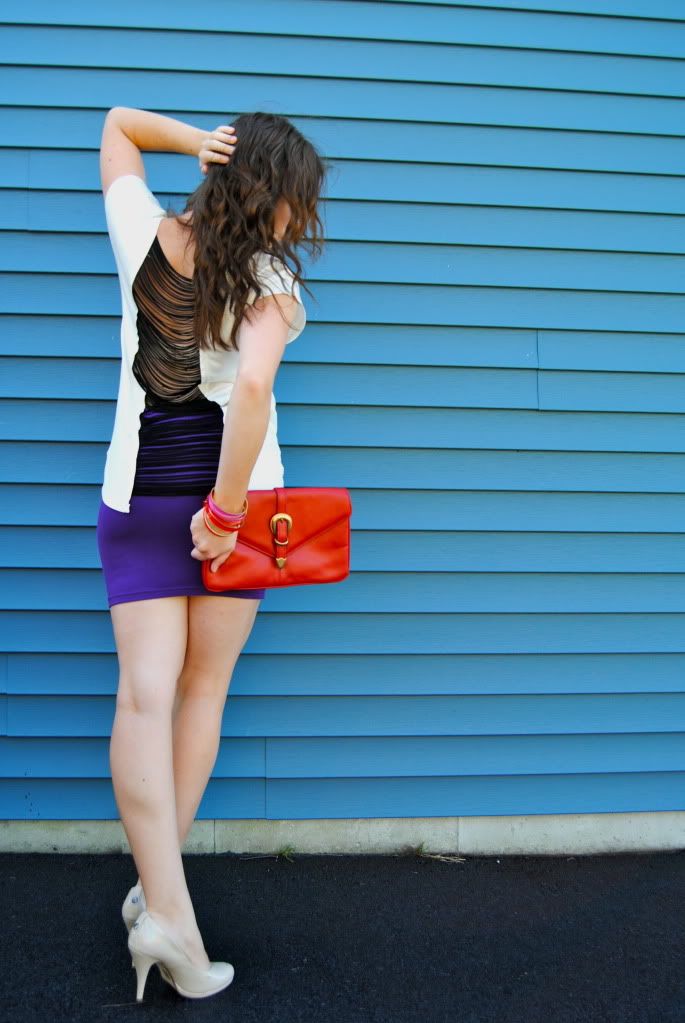 Outfit details:
Shoes - Spring
Clutch - Garage sale
Everything else - Forever 21

I am undecided as to whether I like this skirt. It's pretty short. I wish it was just above the knee... because I love the color. I'm gravitating towards more modest or bohemian style skirts lately. I think this outfit is cute but I normally don't like wearing things that I have to constantly worry about: there's nothing worse than being in public constantly hauling down your skirt. The devil of online shopping is you don't really know how it's going to look on you until you get it. But it's in the challenge because I wasn't wearing it. I have some more ideas yet, but if they don't work, it'll be in the giveaway pile.
Gotta run!
Have a great Friday everyone!
I really appreciate all your comments the past few days: I'll write back to every one. Thank you so much.
Courtney