I saw
Sincerely, Jules
wearing this lovely skirt from Forever 21 on
this post
.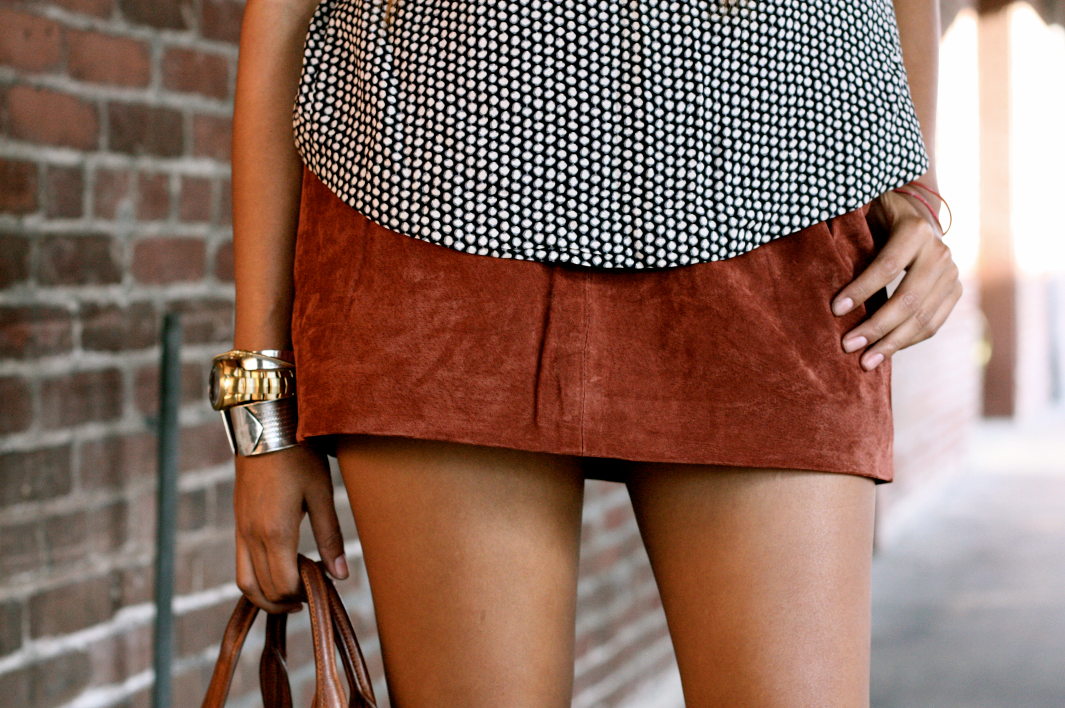 So I went on the Forever 21 website (even though I'm not allowed to buy anything off it) just to see the price... it was 30$ on the canadian site.
So Maegan and I went thrifting yesterday and look what I found in my size: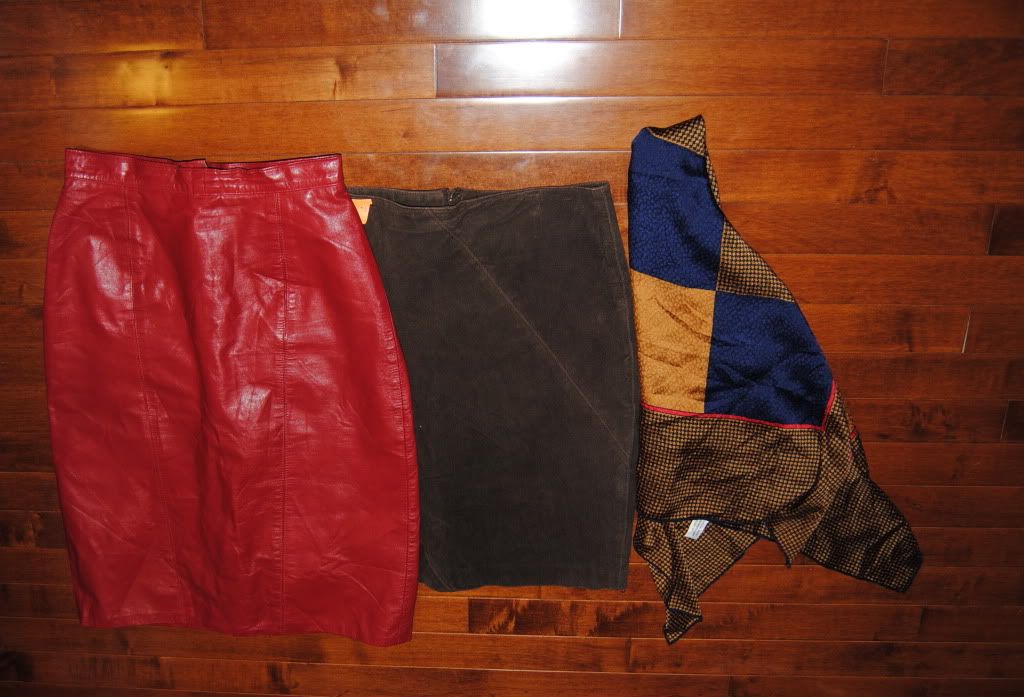 All of this cost me 15$ when I went to the cash.
This week I thrifted
...
- Red leather skirt (7$)
- Brown suede skirt (4$)
- Vintage silk scarf (4$)
Ah, so nice. So glad I didn't cave and buy the skirt when I saw that post! Although I do love that rust color...
Then I spent this morning reading about bed bugs and now I want to cry and throw them out. (I won't; I'm just being dramatic...) I don't live in a place that's affected by them... However, I'm still freaking out. Right now all my thrifted unwashed items are sitting in a tied up bag in my garage waiting to go to the dry cleaners on Monday. It'll be worth it...
Courtney