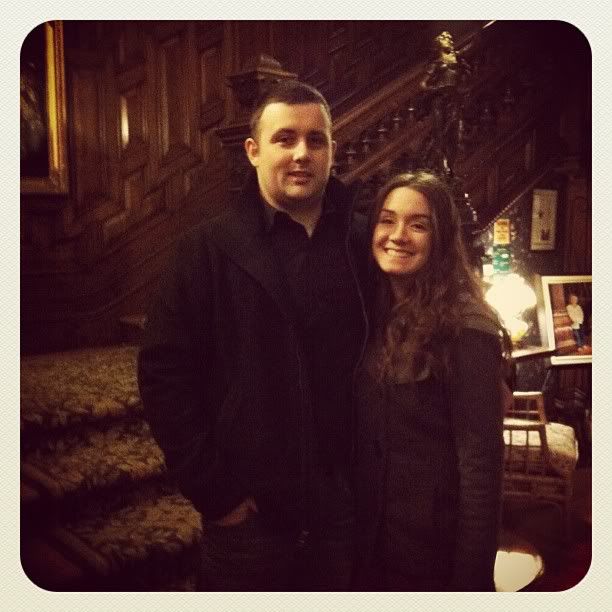 Jeff and I had a lovely date night at the Winterholme. Promise me if you come to Newfoundland and stay on the east coast, you will stay at this heritage inn. This post will probably sound sponsored, but it isn't, I am just very much in love with this house (my mother honeymooned here!!). Each piece in this house was carved by hand in the early 1900's. Simply beautiful.
I love all of the detailing work on the outside of the house... the inside is even more remarkable...


What I wouldn't give to have this gorgeous white fireplace in my house... What a statement! Who am I kidding... maybe one of those antique chairs... or the staircase... ;)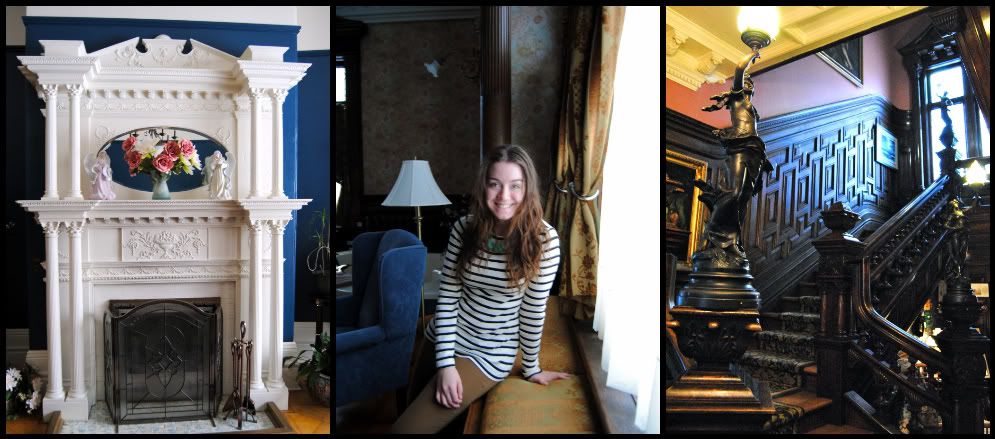 I can't possibly get my head around all of the work that went into this house. It blows my mind. There I am posing on the little bench in the room we stayed in... Outfit from Gap, necklace from Forever 21. I'm loving these striped boat neck shirts. Very modest and flattering to statement necklaces. Quick note: All of F21's winter selection is now on sale since the rest of the world is preparing for Spring. However, our Winter is just starting here. I just bought some things off the site actually that I was really excited about: a suede jacket (half price) and a wool blend coat (only 35$!)... great sale!
Thank you
Loren
from The Inclined Plane for awarding me her Leibster award! I'll get around to showing everyone my list in the very near future. At the moment, I have to run. I have a date with my man! I sincerely hope you appreciate the beauty of this house! I certainly did!
xo,
Courtney