You can't go wrong with a stylish comfy outfit. Today we went out to lunch and went to the park. It was a great day. I got a few looks wearing this. Apparently Newfoundland doesn't appreciate my shorts. But who cares. They are high waisted, pleated, lace shorts! Lots of good stuff. I'll admit I was a little afraid to wear these today due to the fact they are ivory and 1. I had salsa today and 2. I was in a park full of grass 3. I'm the clumsiest person alive... but they survived.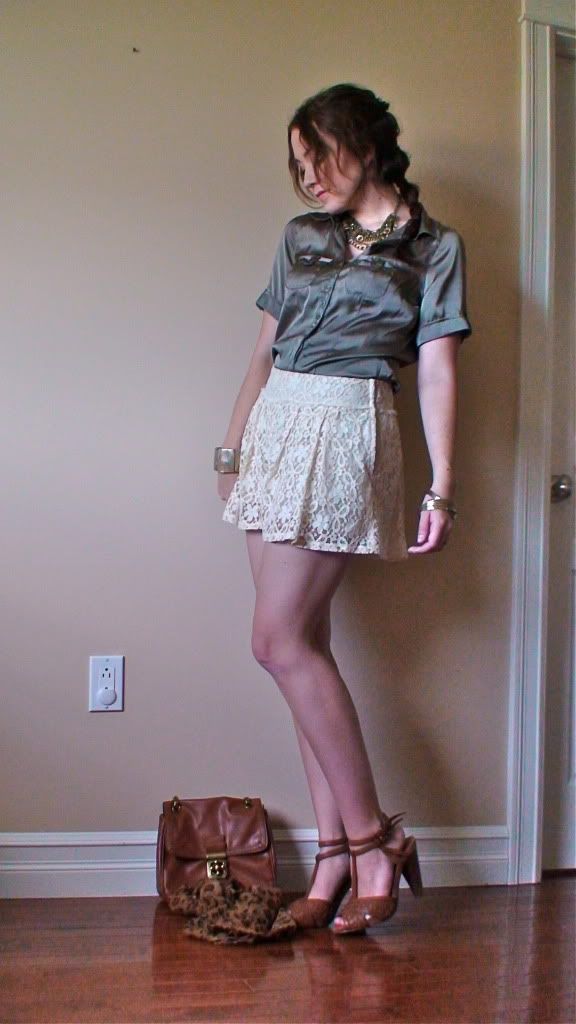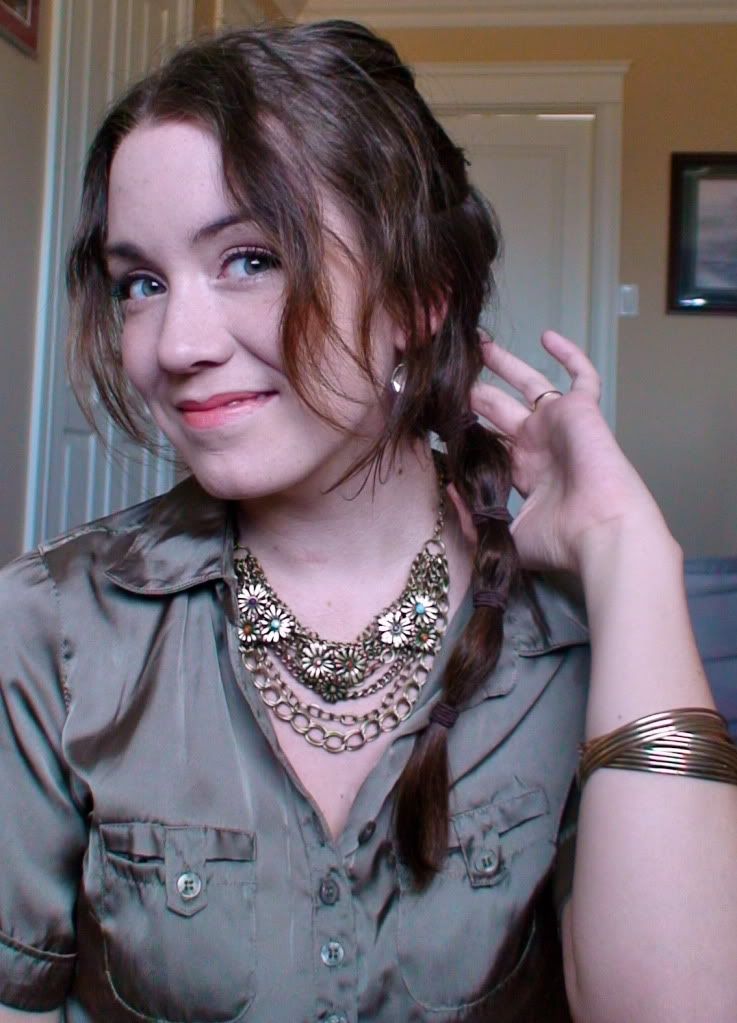 Outfit details:
Shirt - Thrifted (1$ !!!)
Shorts - Lulu*s
Earrings - Charlotte Russe
Other jewelry - Forever 21
Shoes - Urban Planet
I'm very new to thrift shopping... but after I got this shirt for a dollar I think I may be hooked. Everything except my shorts cost less than 10$ individually. Pretty awesome!
This is inspired by Krystal's post
Olive and Lace
. She says "I love pairings that seemingly make no sense together". True... I used a floral chunky necklace to tie the outfit together. Coral lipstick to compliment the little pops of color in the necklace. I loved that all my accessories had antique gold polish. Matchy matchy. This hair thing... I'm trying this out to see how my hair waves when I take it out tomorrow. I'll let you know how it turns out. Oh, and a leopard scarf. I don't know, it seemed to fit. Now I need to take care of supper clean up, bath time, bed time and then I can relax... I mean, sleep. Same thing.
Hope you have an exciting Friday for me ;)
xo,
Courtney