Today I braved it and set the tripod up outside with my Nikon. I was able to fiddle with it since the baby was gone for a few hours on a week day (this also means we are able to do something this weekend with her, which makes me really excited). I wasn't alone: there were people gawking across the street for a while, and I got caught by my sister in law-ish (it's complicated!) who played a cameo in today's post!
It was so nice out but when Baby came home we didn't get to go outside. I'm usually so good with taking her out when it's nice. I feel guilty. I cooked a big supper and it takes me about an hour and a half to get supper on the table so we didn't really have time. You know, speaking of all this, I'm going to take her out for a half hour before she goes to bed! I'm sure you understand!
Here's the 30x30 outfit I wore today; it was super windy! So strong it was blowing my necklace around! Ps. I was thinking of
Kileen
's color brigade when I got dressed today ;)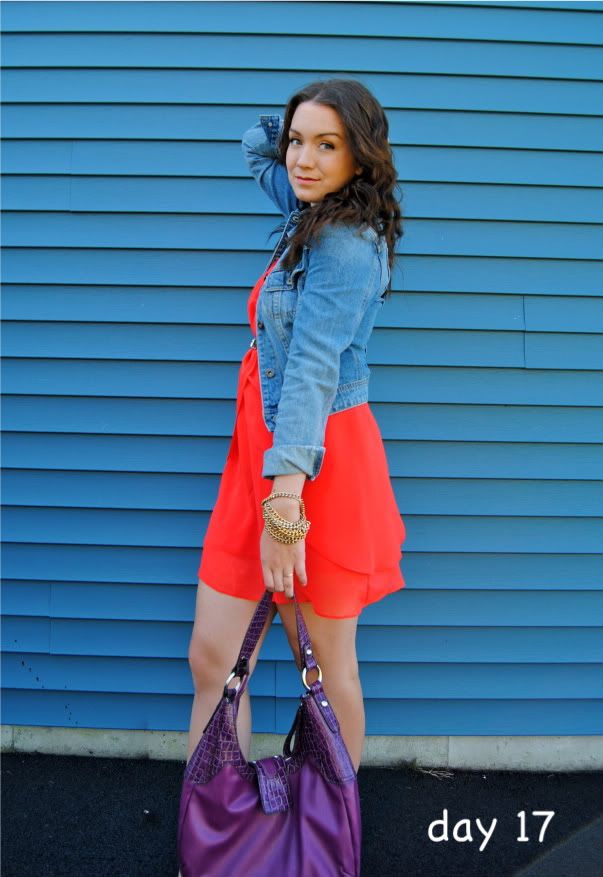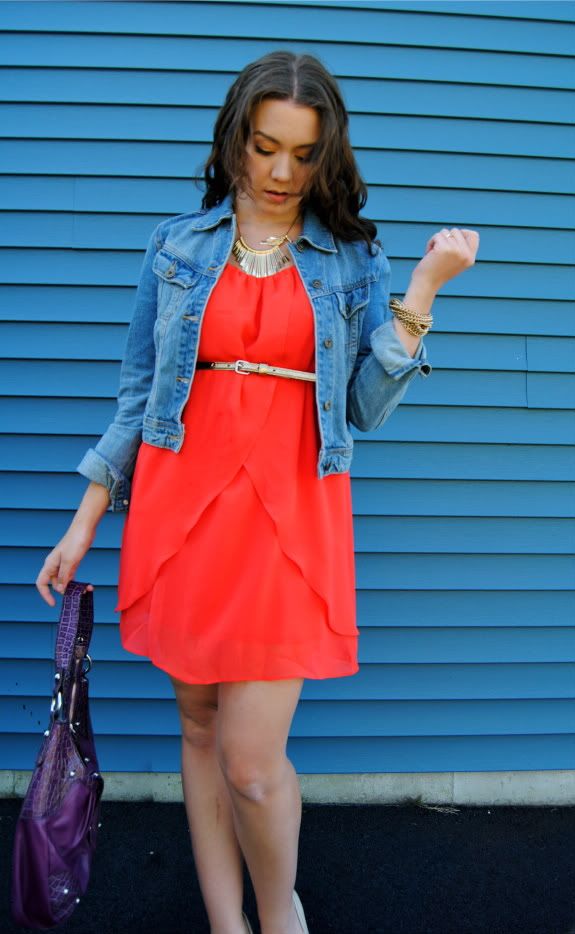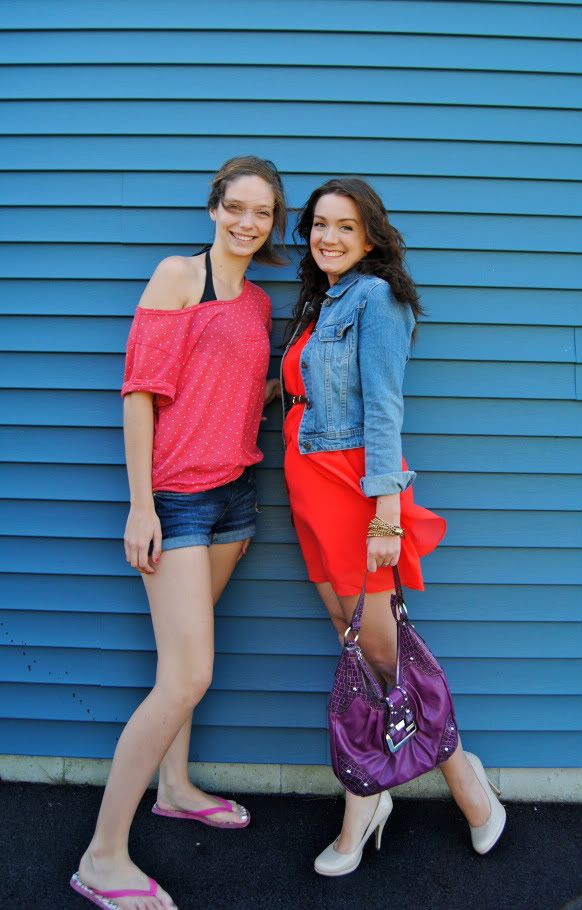 Outfit details:
Jean Jacket - Urban Plant
Chiffon Dress - Forever 21
Belt - Charlotte Russe
Shoes - Spring
Edgy Cable Chain bracelet, necklace - Forever 21
Happy Tuesday everyone!
Courtney