So I've learned a little about doing a 30 for 30. My 30 on the blog are my 30 on the blog, but it's only a portion of my life. I cannot possibly show you my every day life because I change at least three times a day... but you'd be very proud, because I've been using my 30 constantly and interchangeably... but to take pictures of everything I've worn that day seems a little impossible. Unrealistic, even! For example, on Monday day 7, I wore my maxi dress probably the whole morning. Jeff and I got ready for a BBQ. I ran lots of errands. Jeff ran lots of errands. I played with Baby outside. We went for a walk in the park. I wore a beautifully obnoxious sun hat. I was dying to get a picture of my outfit. I absolutely loved it. We had a BBQ. But when company came I wanted to change. Lo and behold, when Maegan came over she decided to choose a new outfit and her and Julia took some pictures (THANK YOU). Even though I only had that outfit on for a few hours, I guess it counts more because it was worn socially... instead of to the supermarket. (But God, aren't maxi dresses the COMFIEST? So perfect.) Anyway, I guess what I'm saying is it's stressful trying to find time to take nice pictures every day!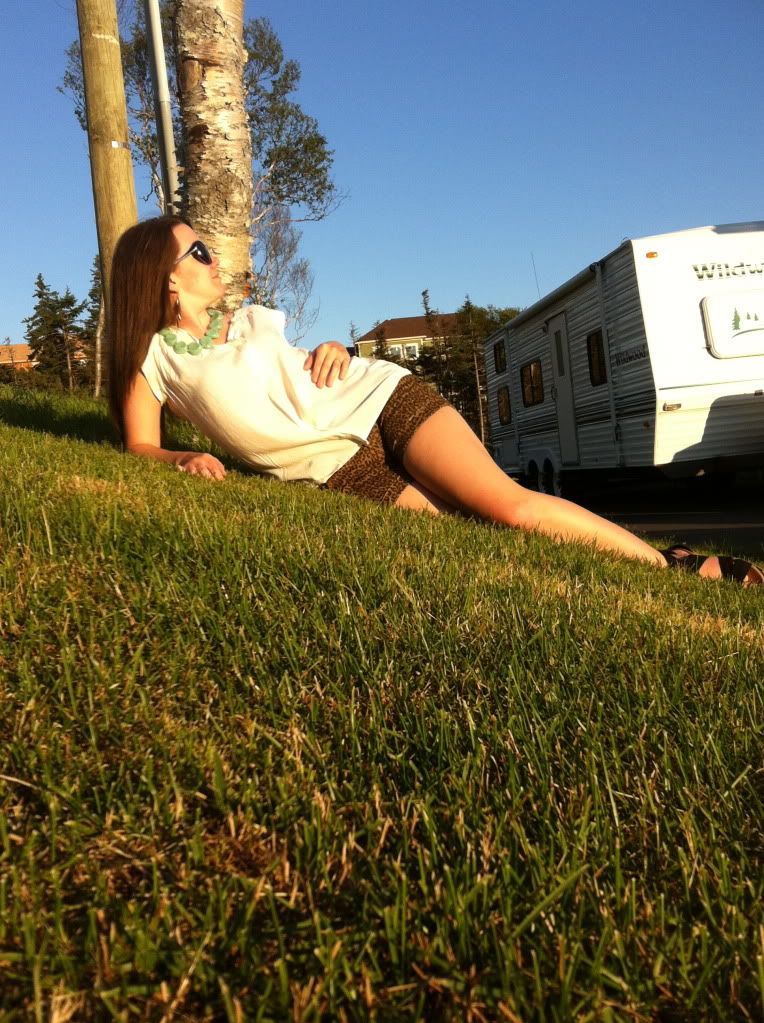 Outfit details:
Shirt - Smart Set
Shoes, Shorts, Necklace, Sunnies - Forever 21
Styled by Maegan, who I hope will do a guest post sometime :) She stayed over the night of the BBQ, and the next day we took the baby for a walk. I had a great day! Before the walk, we enjoyed the sun and Baby played in her pool. She has been walking around all day today (it's freezing cold) saying "wah-ter wah-ter wah-ter" and whining her heart out next to the patio door. Holy breaking my heart! I took her up to the bath to splash around but it wasn't the same. Come on sun!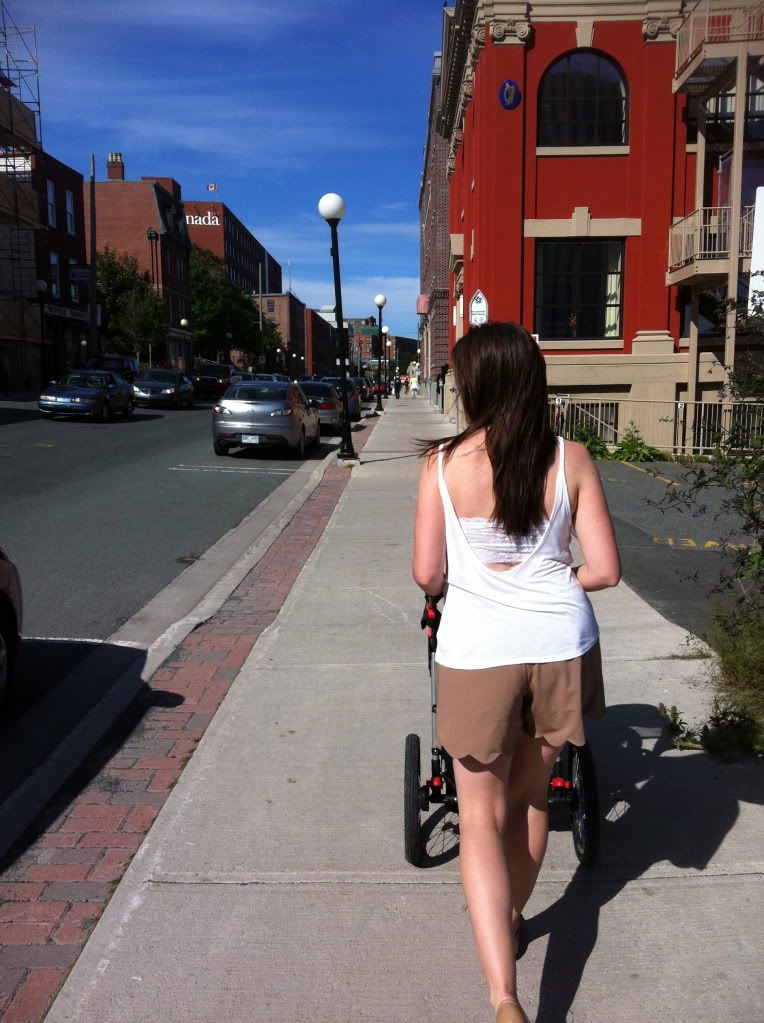 Outfit detials:
Queen's Wardrobe Scalloped Shorts
Nude flats - Spring
Tank, Necklace - Forever 21
Bandeau - Urban Planet
By the way guys, I'm watching Ellen right now... I really want to read Ricky Martin's book! Who else is watching?
xo,
Courtney