Outfit post! I'm rushing out the door now, so this will be short!
Baby is gone for the day so we're planning to clean out the trailer today so we can finally do some camping. I cannot wait... We always went when we were younger, and I want to pass the tradition on so bad. It was the highlight of my summer. When my parents told me they were selling the trailer for a good price I couldn't resist.
Now for my post on my awesome leather shorts from Forever 21! The shirt is from Le Chateau. Again, boring, I know -- no jewelery! Sorry guys!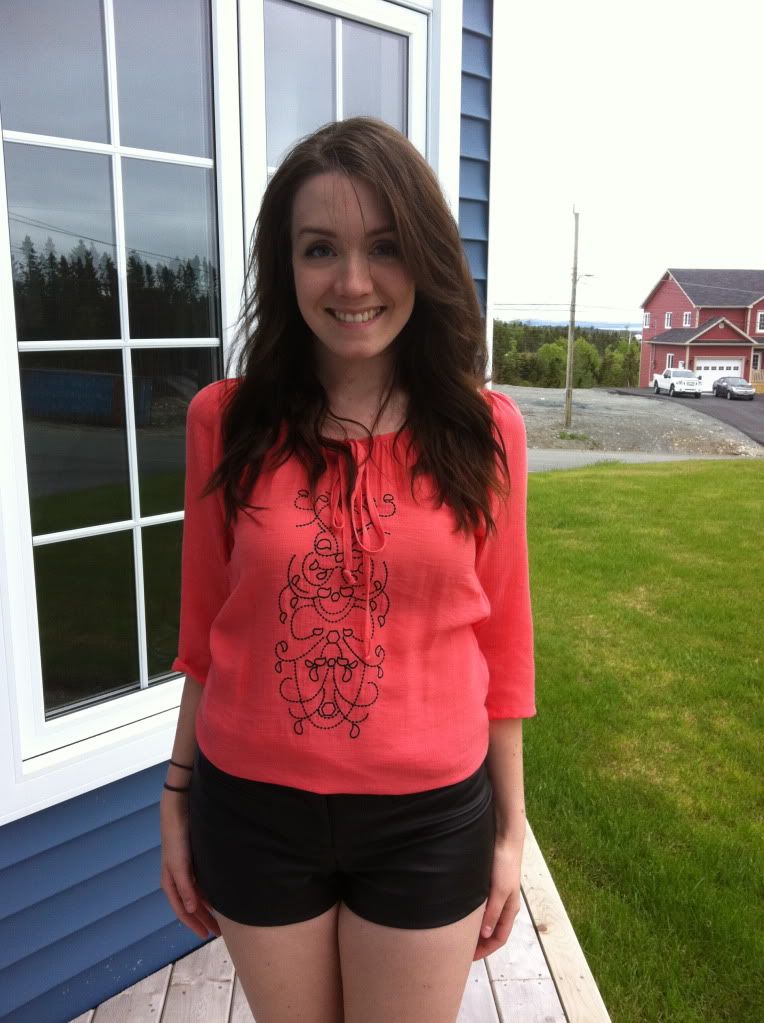 xo,
Courtney