Thank God the sun came out today. I was just about to start penny scraping to take the next flight to somewhere sunny. Today was great. I was reading Jentine's post "
This week I thrifted...
" from
my edit
(a blog you should check out if you haven't already) and I came down with a bad case of skirt envy. What a cute idea to thrift something every week and post about it. So oft I went to the thrift store and who knew but it was Red Tag sale day which meant everything in the store with a red tag was a dollar. Holy! I came out with a few things and I never spent over 20$. Win! Some of the things I picked up are what some people may classify as "weird" but like I said a few posts back, who cares. Who are "some people" anyway, and why do I care what they think. We all need to be a little bolder. Anyway, I hope you'll be happy to know that I haven't given up on my 30 for 30; here's another.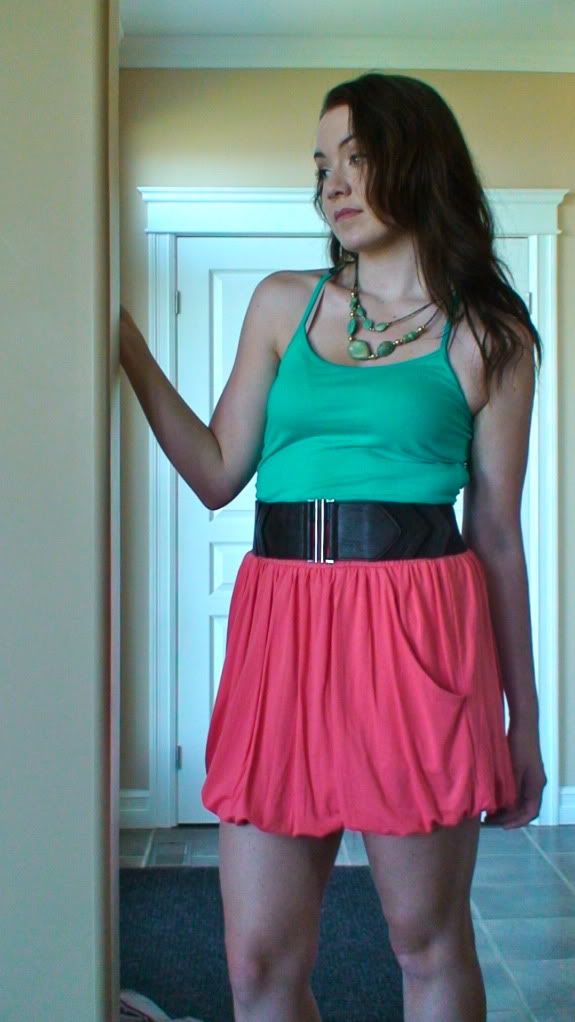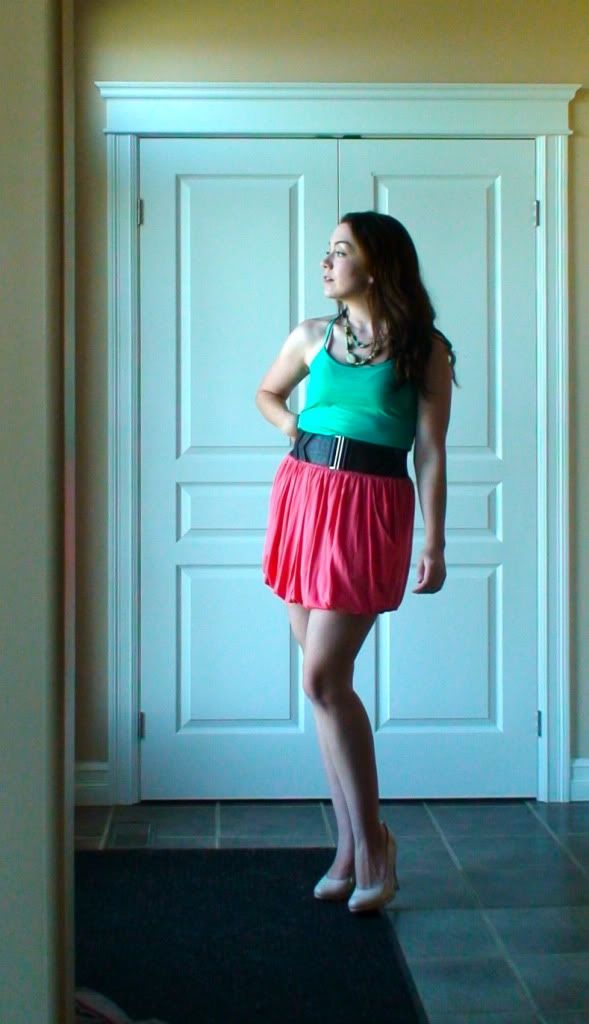 Outfit details: Lace back tank top - Garage, Skirt & Belt - Forever 21, Shoes - Spring, Necklace - Dollarama
xo,
Courtney